Sea Rubber
Colpomenia bullosa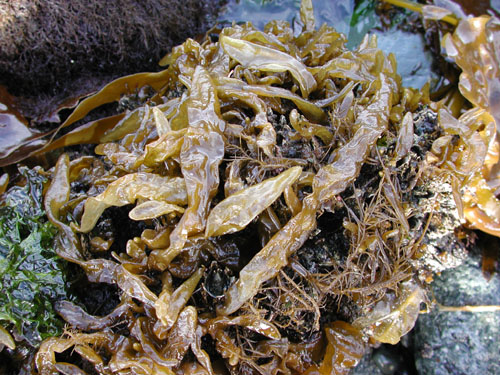 Authority:

(D.A. Saunders) Yamada

North Pacific Distribution:

Unalaska I., Alaska, to central California; China; Korea, Japan.

Former Scientific Names:

Description: Thallus is a cylindrical, yellowish-brown sac with a contorted cushion-like base and holdfast. Thallus generally doesn't grow larger than 20 cm (7.9 in) tall. Habitat: This annual is found in the low intertidal zone growing on rock and prefers semi-protected to semi-exposed habitats. Similar taxa: Coilodesme bulligera, Leathesia.
Click on a thumbnail to view larger version