Rockweed Bush
Odonthalia floccosa f. comosa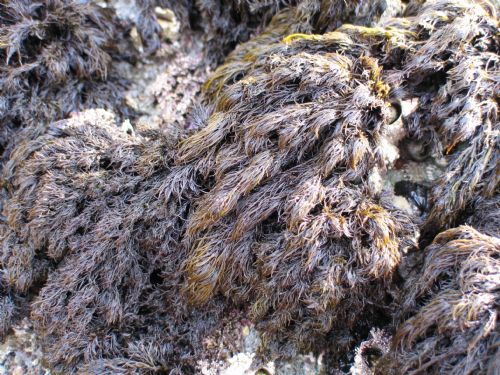 Authority:

Setchell & N.L. Gardner

North Pacific Distribution:

Aleutian Is., Alaska, to Point Conception, California; Russia.

Former Scientific Names:

Description: Thallus is dark brown to black, to ~ 20 cm (8 in) tall, main axis cylindrical to slightly compressed, with numerous short branchlets clustered along the axis and on indeterminate branches. Habitat: This taxon occurs on mid intertidal bedrock, often forming a band, on semi-protected to exposed shores. Similar taxa: Odonthalia floccosa

Comments:
This species may be Odonthalia floccosa.
Click on a thumbnail to view larger version