Norris' Laver
Porphyra norrisii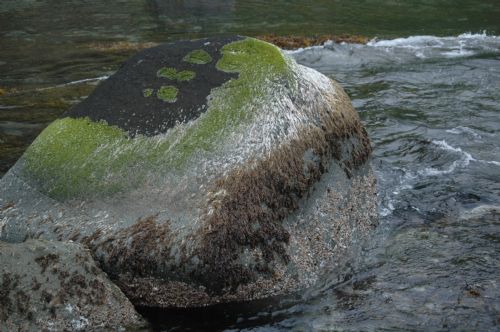 Authority:

V. Krishnamurthy

North Pacific Distribution:

Aleutian Is., Alaska, to northern California

Former Scientific Names:

included in P. schizophylla

Description: Thallus is an olive-green, distromatic blade to 30 cm (12 in) long, strap-like or egg-shaped (ovate) and deeply lobed (hood-shaped) around the basal attachment. Male and female reproductive cells occur on separate individuals. Habitat: This species occurs on bedrock in the mid to high intertidal on semi-protected to fully exposed shores. It was formerly included in P. schizophylla.
Click on a thumbnail to view larger version