Seagrass Laver
Smithora naiadum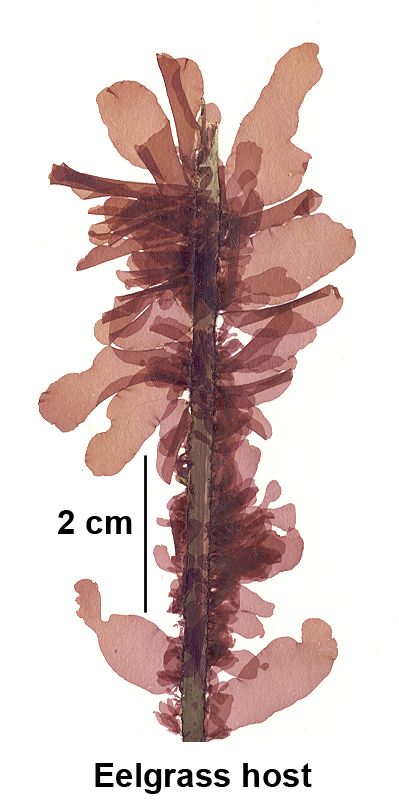 Authority:

(C.L. Anderson) Hollenberg

North Pacific Distribution:

Alaska Peninsula, Alaska, to Baja California, Mexico.

Class:

Compsopogonophyceae

Family:

Erythrotrichiaceae

Former Scientific Names:

Description: Thalli are small, thin, roundish to elongate, purplish pink blades to 5 cm (2 in.) tall; they arise from cushion-like bases along the margins of seagrass blades. Habitat: This species is epiphytic on seagrasses in the low intertidal and upper subtidal. Similar taxa: Porphyra gardneri occurs along the margins of Laminaria blades.
Click on a thumbnail to view larger version