Macmillan's Coral Seaweed
Serraticardia macmillanii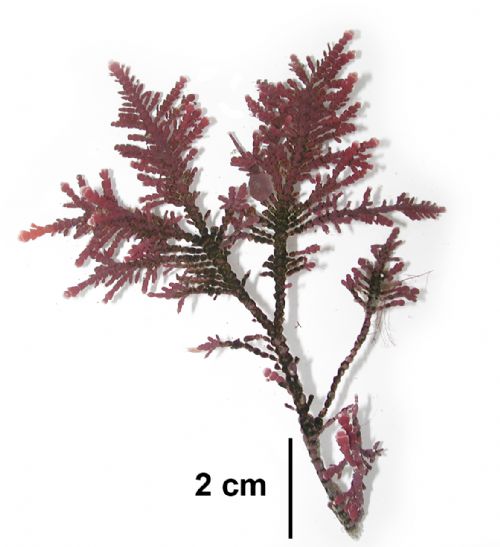 Authority:

(Yendo) P.C. Silva

North Pacific Distribution:

Kodiak Archipelago, Alaska, to Channel Is., California.

Former Scientific Names:

Description: Thallus calcareous, articulated, light pink, to 10 cm (4 in) tall from a basal crust. Branching pinnate; axial segments flattened, hexagonal in shape, ~1.5 mm (0.06 in) long and 2 mm (0.8 in) wide, slightly wider on branches. Habitat: This species is found in the low intertidal to upper subtidal rock on exposed shores.
Click on a thumbnail to view larger version